Destillerie Kammer-Kirsch
KIRSCHWASSER | WILLIAMS BIRNE | OBSTLER | PEAR WILLIAMS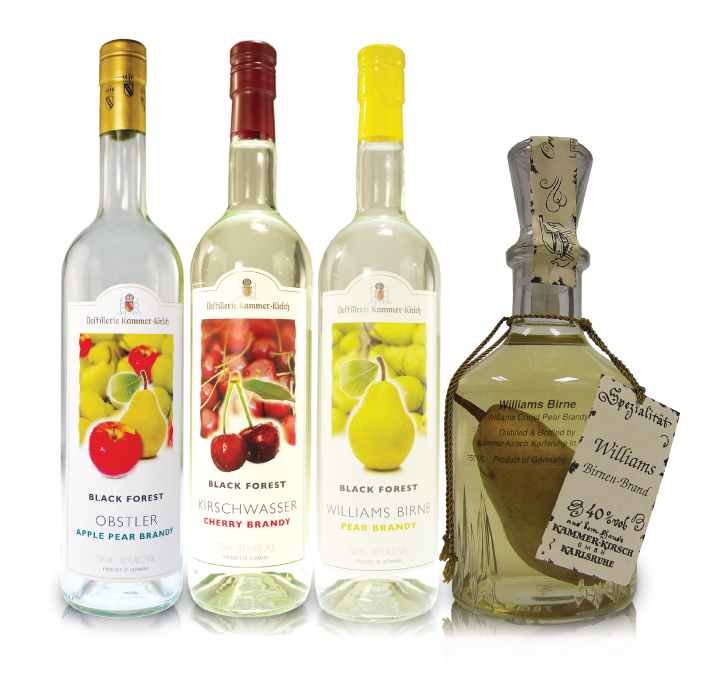 Kammer's master Distillers perform their high art throughout the various steps of production.
From the fruit to the brandy, they exclusively use the finest fruit distillates. The brandy's exquisite inimitable fruity bouquet comes from a long maturation in glazed jugs and storage in cool, deep vaulted cellars.
These brandies have a full aroma due to the double distillation of fully ripened fruits. They are best served chilled, neat, with coffee, or as cocktail ingredients, and they are great for soaking fruit it to infuse them with flavor.
--- Black Forest
WILIAMS BIRNE
The Williams Birne Pear Brandy has a fresh pear flavor.
---
It is best served chilled, neat, or as an ingredient in a cocktail. Although the delicate nature of this brandy makes it ideal on its own, add 1 oz. of pear brandy to coffee for an after-dinner drink.
ABV: 40%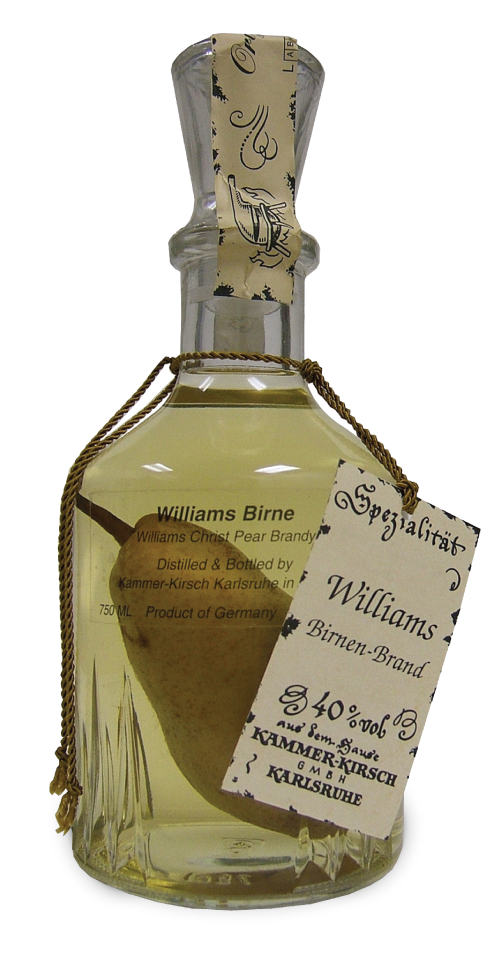 Kammer
PEAR IN BOTTLE
This Pear Brandy has a crystal clear appearance and an aroma dominated by fresh pear scents.
---
On the palate, it is soft and rounded, offering up a nice interplay between pear and herbal flavors.
ABV: 40%