Hatozaki Finest Japanese Whisky
---
Hatozaki Finest Japanese Whisky is a premium blend of whiskies, aged up to 12 years in barrel with a minimum malt whisky content of 40%. Light in style with a rich backbone of malt whisky character. Cereal notes and a light sweetness allow for the whisky to be used in both highball and straight pours.
ABV: 40%
Hatozaki Small Batch Whisky
---
Hatozaki Small Batch Whisky is a vatting of 100% malt whiskies which have been aged in imported bourbon casks, imported sherry casks and native Mizunara oak barrels. Rich profile of sweet cereals and malty dried fruit with a light touch of smoke and honey on the finish.
ABV: 46%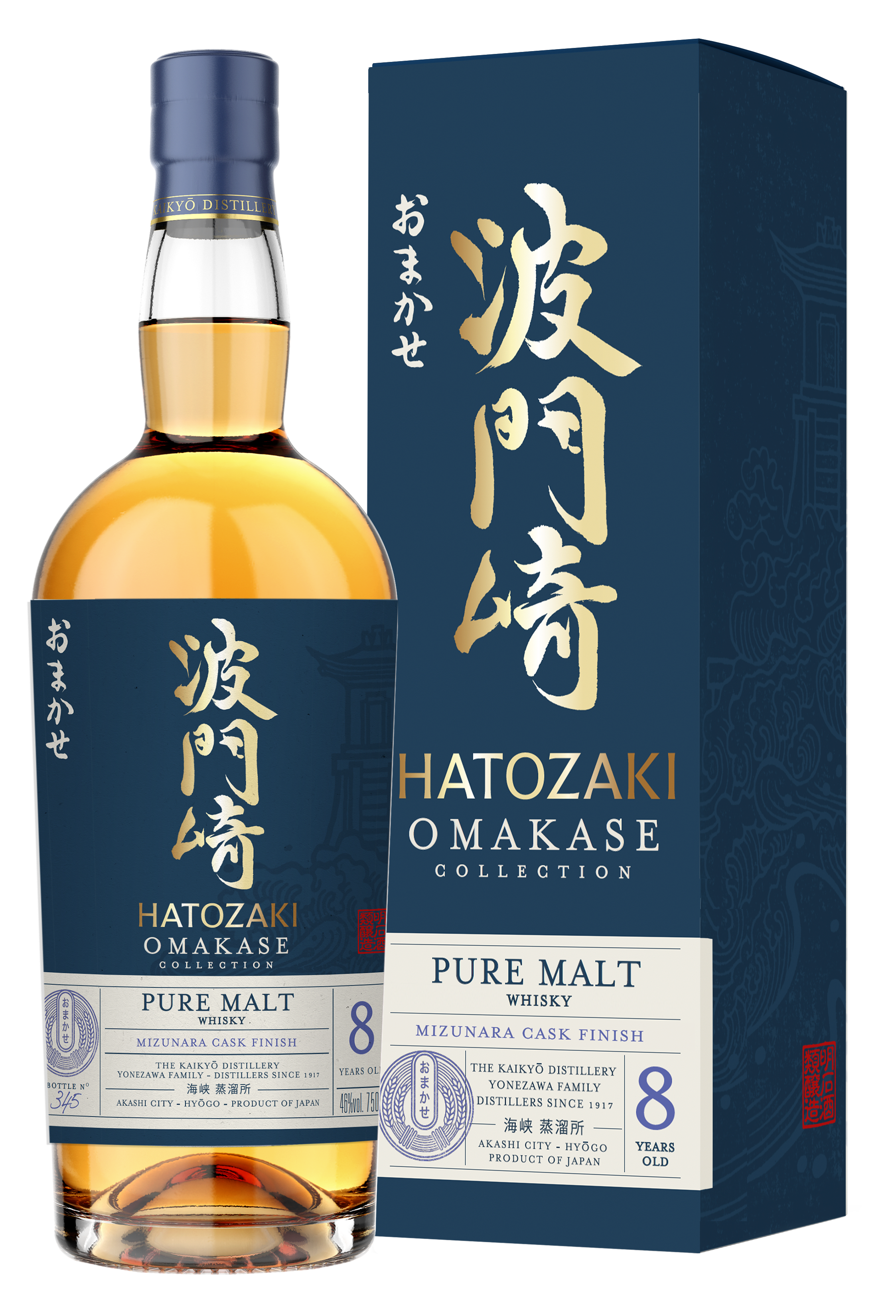 Hatozaki Omakase Pure Malt
---
Hatozaki Omakase Pure Malt is a 100% malt craft whisky, a blend of single malts of at least 5–6-years old, in small batches of at least 10 casks. The blend is aged for 8 years in old American oak and traditional mizunara casks (the japanese white oak is from hokkaido and tohoku forests). Uncolored and unchilled filtered to preserve all the whisky's character.
ABV: 46%