Koskenkorva Vodka
---
Koskenkorva is a classic vodka made from nature's best ingredients. Koskenkorva has been distilled in the village of Koskenkorva in Finland since 1953. The northernmost grown barley, pure unfiltered groundwater and continuous distillation result in one of the smoothest, purest vodkas in the world. Koskenkorva has won several awards at international industry competitions, including Master and Gold medals at the renowned annual Vodka Masters competition. Sustainability is at the core of the Koskenkorva brand and the spearhead in innovation. The Koskenkorva distillery is a forerunner in the bio- and circular economy.
ABV: 40%
SIZE OPTIONS: 750ml | 1.0L | 1.75L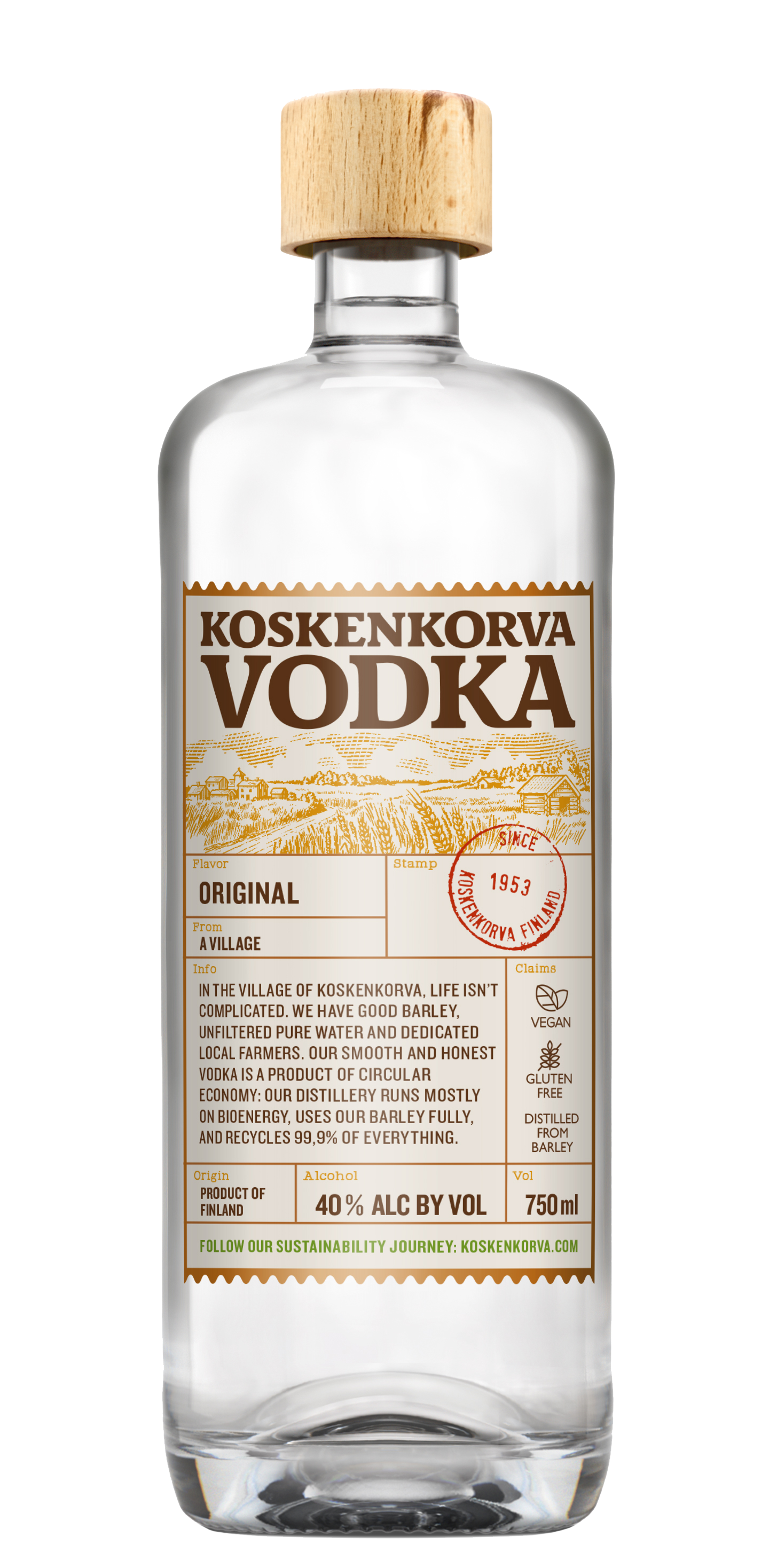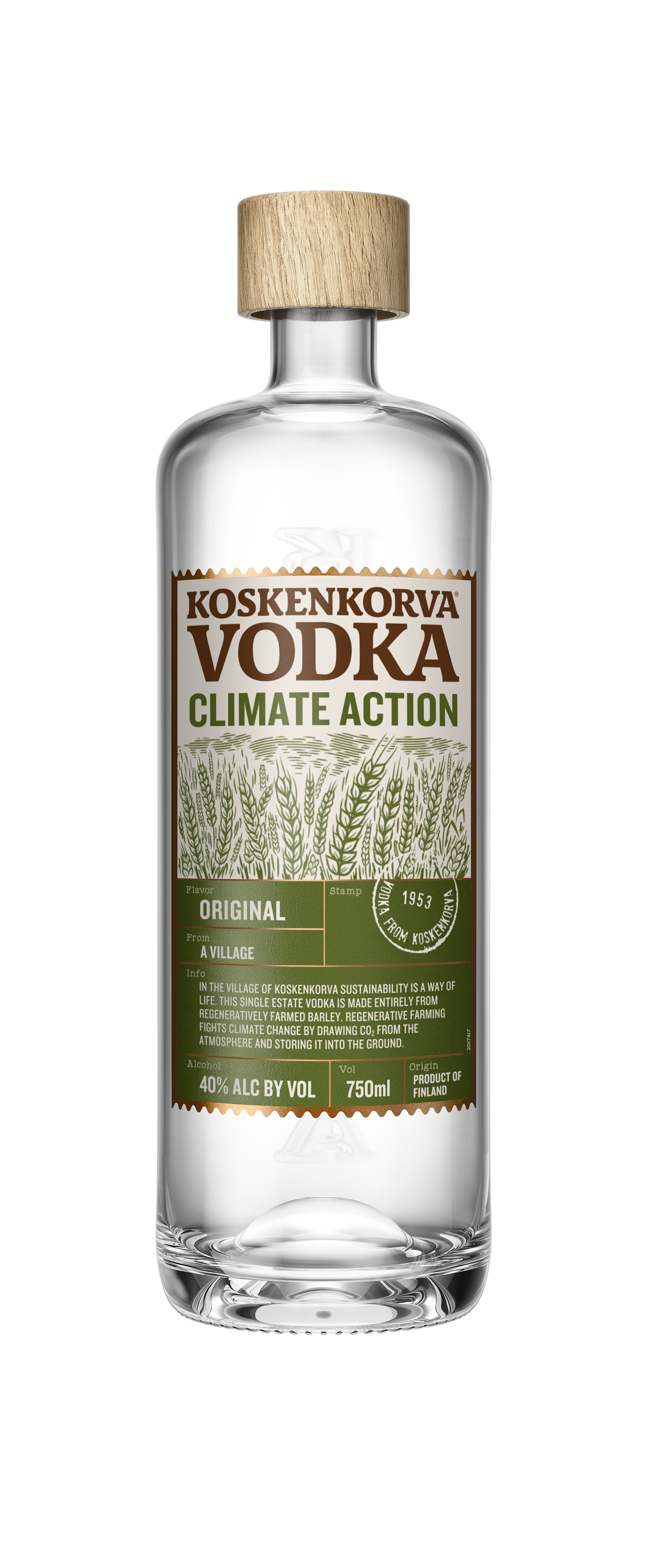 Koskenkorva Climate Action Vodka
---
In the village of Koskenkorva, sustainability is a way of life. And it's the home of this single estate vodka that is also the first vodka in the world made entirely from regeneratively farmed barley. Regenerative farming fights climate change by drawing CO2 from the atmosphere, storing it into the ground, and increasing biodiversity at the same time. If everyone in the world farmed regeneratively, we could potentially remove up to 322 billion tons of CO2 from the atmosphere. That's 10 times the world's current annual emissions.
ABV: 40%