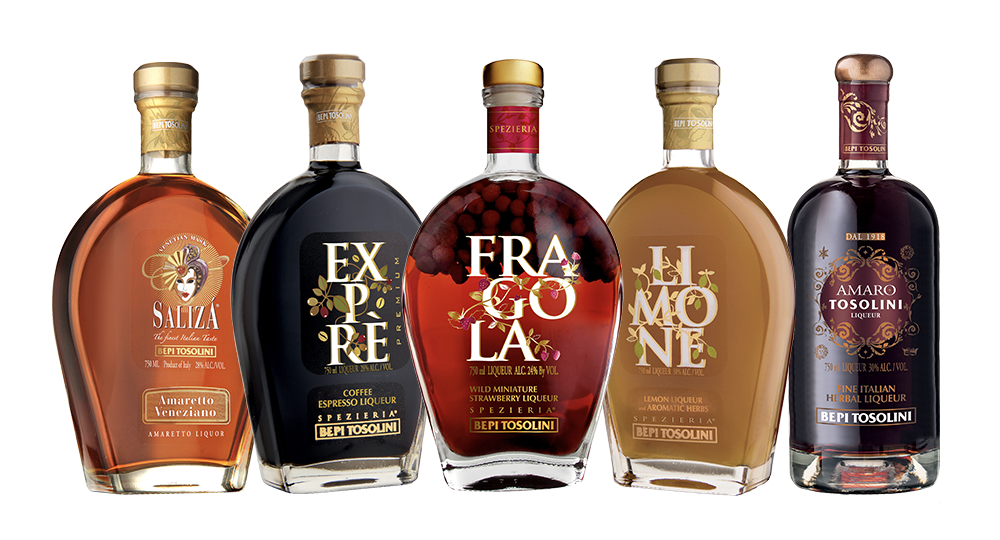 This is the history of the Tosolini family which started with the founder, Bepi, born in 1918, with over 75 years dedicated to the world of distillates and spirits.
He founded his first distillery in Friuli, a few kilometres from Venice in 1943. During that time, believing that grappa, a distillate product from humble origins could become a renowned spirit all over the world was a prophecy which just a few years later proved to be true in an astounding manner. It was a test of blind faith and Bepi Tosolini invested his entire life in that dream!
Amaro
HERB LIQUEUR
Amaro is a refined liqueur of fifteen different mediterranean herbs & roots.


The herbs & roots are macerated and infused, then refined in ash barrels that are stored in a Venice lagoon for over four months. After that, it is blended with MOST aquavite and pure Alps water. The Amaro is full-bodied with an intense and musky taste.
ABV: 30%

Fragola
WILD MINIATURE STRAWBERRY LIQUEUR
Fragola is an all-natural infusion and distillate of wild strawberries that has been infused in grappa for over 2 weeks post-harvesting.


Each bottle is hand-filled with semi-candied miniature strawberries. The taste is naturally sweet with enveloping ripe strawberry notes.
ABV: 24%
---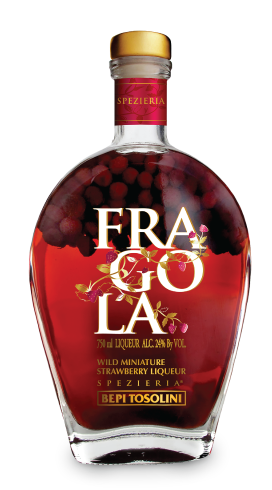 Exprè
COFFEE ESPRESSO LIQUEUR
Full of aroma and espresso taste, Exprè is a fine infusion and distillate of Arabic coffee beans.


Rounded with soft vanilla and caramel notes, Éxpre has a delicate and persistent aftertaste. It is all natural, with no artificial aromas, preservatives, or coloring.
ABV: 28%
---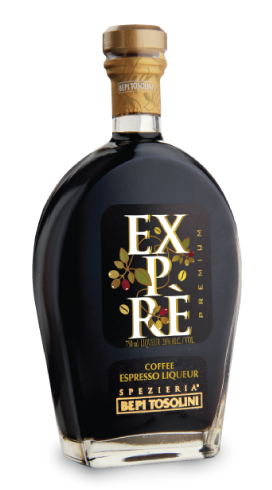 Want to buy a product?
Contact us to find a product in a liquor store near you.
Bepi Tosolini
---
CIVIDINA GRAPPA | MOST MOSCATO BRANDY | MOST CHERRYWOOD BRANDY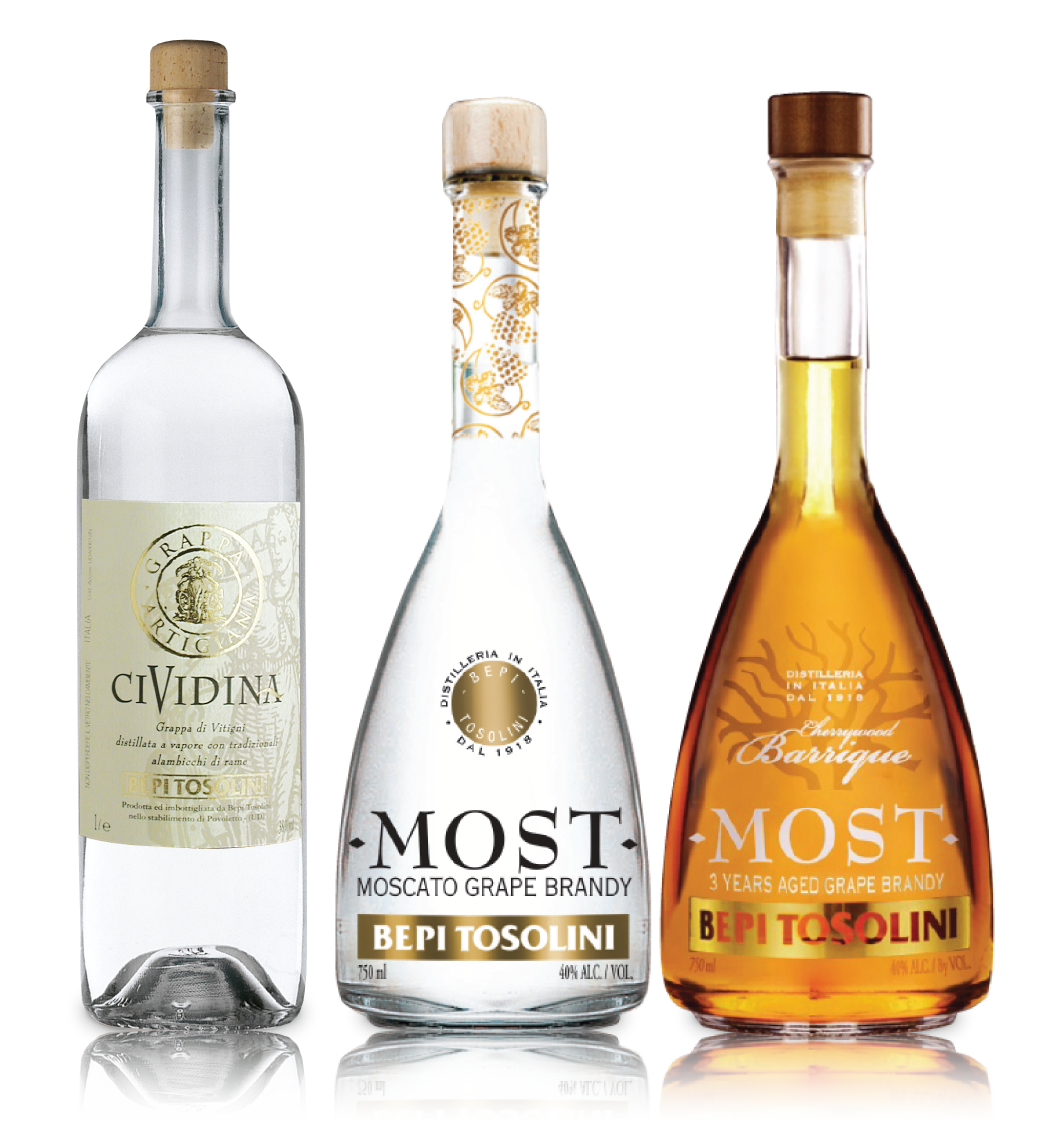 Most
CHERRYWOOD BARRIQUE 3 YEARS AGED GRAPE BRANDY
This seasoned eaux de vie comes from the distillation of juices from prestigious friulian grape varieties (like Friulano, Fragolina, Moscato, and Merlot).


Seasoned for six months in cherry barrique, this MOST is highly complex with notes of cherries, ripe forest fruits, and an almond aftertaste.
ABV: 28%
---

Want to buy a product?
Contact us to find a product in a liquor store near you.